Donate
Your partnership helps us fulfill our mission. Your donation will help transform the nation.

CREDIT CARD DONATIONS (one time or monthly)

We are delighted to work together with CanadaHelps to offer you a credit card withdrawal for your donation. Simply click on the Donate Now button to be directed to the Nation At Prayer donation site.
OR

1. Go to: www.CanadaHelps.org
2. Enter NATION AT PRAYER in the search box
3. Follow guided instructions
N.B. You will be receipted immediately from CanadaHelps.org and
will be able to print out your Official Tax Receipt

MONTHLY PRE-AUTHORIZED PAYMENTS
Please send a VOID cheque with a note indicating the following information:
1. Amount of monthly withdrawal
2. Month to start pre-authorized payments
3. Choose date: 1st (preferred) or 15th of month for pre-authorized payments.
Please print the form here, complete it, and include it with your void cheque.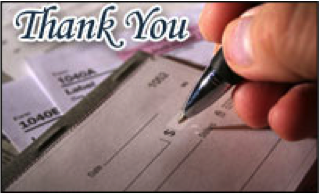 DONATION BY CHEQUE (one time or post dated)
Please make cheques payable to Nation At Prayer and mail to:

 Nation At Prayer

 P.O. Box 192

 Pickering, Ontario

 L1V 2R4
TAX RECEIPTS
Nation At Prayer is a registered charitable organization.

Tax receipts for all donations by cheque or pre-authorized payment are mailed to you at the end of each calendar year. Please ensure your name and mailing address are included with your donation.

Credit card donations through CanadaHelps.org are receipted immediately from CanadaHelps.org. You will be able to print out your Official Tax Receipt at the end of your transaction. We do not issue separate receipts for donations made through CanadaHelps.org.